Before presenting his personal experience with several of the Vitoli products, let's take a few moments to introduce Mr. Abel.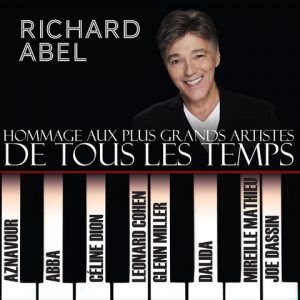 Richard Abel is an internationally renowned Quebec pianist. He is the recipient of 5 Félix awards, including 2 from his Christmas albums ("Best Instrumental Album of the Year" category), 6 Gold discs, 2 Platinum discs, and 3 Platinum DVDs.
Richard Abel has 20 original albums and 4 compilations to his credit, totaling more than a million albums sold. His success from his albums and the frequency of his appearances at events of all kinds testify to his popularity (Bell Center, Place Bell, Private concert for Prince Philipp, Duke of Edinburgh, one hour special on the American PBS network, three tours in India, two pan-Canadian tours with the Glenn Miller Orchestra, a double album recorded with the Prague Philharmonic Orchestra, etc.). He also played for great personalities including the former Prime Minister of Canada, the honorable Brian Mulroney, the ex-Lieutenant-Governor of Canada, Mrs. Jeanne Sauvé, the President of Iceland, the President of Costa Rica and many others.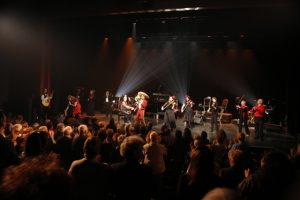 Richard Abel is much more than a pianist. He is one of those rare artists who, thanks to their magnetism, manage to lift the room, to transport it on the wings of magic and to leave it filled with delicious memories, of shared intimacy. He dazzles with his passion and virtuosity. He transports his audience through a musical enchantment where generations and styles merge in perfect harmony.
His biography entitled: " Ma vie en noir et blanc, le clavier de ma vie " written by the ex-journalist of Radio Canada, Mr. Denis-Martin Chabot was certified "Best Seller" in Quebec in 2017. He also just launched a brand new album in 2019: Hommage aux plus grands artistes de tous les temps.
Here is Mr. Abel's experience with Vitoli products: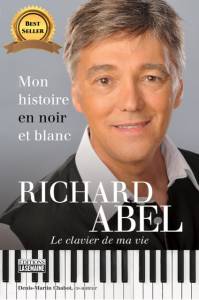 "The main reason why I use several Vitoli products is that I am sure that I can find what is written on the label and in optimal doses within the bottle. This is unfortunately not the case in low-end brands and inexpensive products.
When I was younger, before branching out into the arts, I studied to become a doctor. So when it comes to my health, I'm not one to compromise.
I am a little anxious by nature. It can be said that artists often have a life full of unexpected events and we often suffer from insecurity. This has the effect of disrupting our sleep (in addition to jet lag and our crazy schedules!). So I use Vitoli Sleep and it helps me a lot. In addition, before a show, to decrease anxiety, nervousness, and to keep my mind clear, I use Vitoli Stress and Anxiety.
Like all men who, like me, are over fifty, I think it is important to take care of our prostate! This is why I also use Vitoli Prostate. Also, as I want to preserve my memory and my cognitive faculties, I use Vitoli Memory and Cognitive Health, as a preventative measure.
Since I have never smoked, never used drugs and very rarely drink alcohol, I use the money saved for my natural health products. Combined with a little sport (swimming) and good nutrition, I carry myself much better."
To learn more about Mr. Abel or to ask him questions, visit his website: www.richardabel.ca